Jason Peek, CPA
Jason has in-depth expertise in tax planning, preparation and compliance. He is a Manager in our tax department, providing guidance and training to our team members. He is committed to understanding each client's overall financial picture and creating a tax strategy that makes the most sense.
Jason focuses on proactive planning relative to the changing tax code in order to ensure client's are making the most of every savings opportunity.
Specialized Services
Jason applies his in-depth tax expertise to help his clients incorporate the best strategies to maximize savings opportunities. He is well versed in the many facets of the tax code and is committed to keeping up with changing legislation. He focuses on proactive planning in order to help clients navigate the tax landscape for maximum success. He serves both domestic and international companies.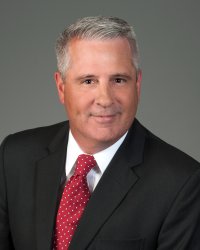 About Jason
Graduate of Lander University in South Carolina
Attended college on a 4-year soccer scholarship
Enjoys Clemson football, Atlanta United Soccer and boating on Lake Lanier
Professional Memberships and Community Involvement
Georgia Society of CPA's
American Institute of Certified Public Accountants
He and his wife and 3 sons are members of Buckhead Church
As a former principal at HLB Gross Collins, I am pleased to continue to be able to work with the firm's professionals as the Chief Financial Officer of a long-time client of the firm. Serving a complex operation such as Mirasco's is challenging, and Michael Bohling and Iliana Malinov meet that challenge by constantly thinking about our business and being in regular contact with me. Along with the managers, Adil Amou and Michelle Jenkins, they keep us current on reporting and tax developments. Our international scope requires advisors who are constantly thinking about all the implications of our transactions, and the HLB team does a great job bringing us ideas and responding to our questions.
Rick Hamilton EVP & CFO
MIRASCO Inc.
Brock Built Homes has been pleased to work with Gross Collins since 2006. Gross Collins is so much more than what we were used to getting from our former accounting firm. Gross Collins has provided excellent advice, recommendations, business strategies, industry standards, and accounting. Our business would not be where it is today without the work that Gross Collins has provided. Brock Built Homes gives an excellent recommendation to anyone who is considering working with Gross Collins.
Steve Brock, President
Brock Built Homes