Elma Sjekirica,

Specialized Services
Elma serves a broad base of domestic and international clients in various industries including construction, service, and manufacturing and wholesale distribution. She has a broad range of experience in audit and tax services.
Elma works with clients to ensure smooth transactions and accounting procedures whether they are doing business domestically or abroad. Her language capabilities enable her to effectively communicate directly with parent companies and overseas offices.
Elma is actively involved in the firm's International Practice and participates in the firm's international seminars and events.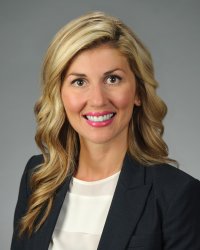 About Elma
Bachelor of Business Administration in Accountancy from Kennesaw State University
Active in HLB International
Loves to travel around the world with her family
Has an identical twin sister
I am happy to write this recommendation regarding the professionalism, integrity, and technical expertise of HLB Gross Collins P.C. (HLB). The professionals at HLB always exhibit an exceptional level of competence while diligently working to adhere to deadlines.
Additionally, HLB Gross Collins, P.C. applied their expertise in calculating the U.S. GAAP deferred tax provision. The firm exhibited tremendous tax knowledge in this area and we were impressed by their expertise.
I am happy to recommend HLB Gross Collins, P.C. based on their international expertise, specifically related to GAAP, as well as their technical ability and attentiveness to quality and personal relationships.

Randall Mertz, President & CEO
ORAFOL Americas Inc.
Brock Built Homes has been pleased to work with Gross Collins since 2006. Gross Collins is so much more than what we were used to getting from our former accounting firm. Gross Collins has provided excellent advice, recommendations, business strategies, industry standards, and accounting. Our business would not be where it is today without the work that Gross Collins has provided. Brock Built Homes gives an excellent recommendation to anyone who is considering working with Gross Collins.
Steve Brock, President
Brock Built Homes