Elma Sjekirica,

Specialized Services
Elma serves a broad base of domestic and international clients in various industries including construction, service, and manufacturing and wholesale distribution. She has a broad range of experience in audit and tax services.
Elma works with clients to ensure smooth transactions and accounting procedures whether they are doing business domestically or abroad. Her language capabilities enable her to effectively communicate directly with parent companies and overseas offices.
Elma is actively involved in the firm's International Practice and participates in the firm's international seminars and events.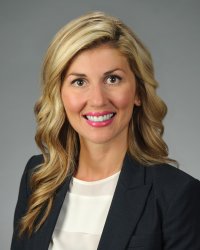 About Elma
Bachelor of Business Administration in Accountancy from Kennesaw State University
Active in HLB International
Loves to travel around the world with her family
Has an identical twin sister
With international dealings, not all CPA firms are created equal. Frustrated with complicated and inaccurate advise by our previous CPA, we were referred to HLB Gross Collins. HLB has been there to get to know who we are and to help us grow along the way by making suggestions and referrals that work for our business. No question is too small or large, all receive respectful and timely replies. The personal, reliable and professional services that Iliana and HLB staff have provided has been beyond measure, in the more than 11 years since we made the change.
Marc Lacourly
Prime Industries Inc.
"Crunching Numbers" for me is only one of the many things I appreciate about HLB Gross Collins. Over the many years of working with Pauline, who I consider my accountant and friend, I have developed a relationship which reflects trust and loyalty. I know she has my best interest as a basis for all her advice. Caring may be the key word. She is always available to guide my decisions in a supportive and professional manner. I consider myself fortunate to be a client.
Sara Thomas