Elma Sjekirica,

Specialized Services
Elma serves a broad base of domestic and international clients in various industries including construction, service, and manufacturing and wholesale distribution. She has a broad range of experience in audit and tax services.
Elma works with clients to ensure smooth transactions and accounting procedures whether they are doing business domestically or abroad. Her language capabilities enable her to effectively communicate directly with parent companies and overseas offices.
Elma is actively involved in the firm's International Practice and participates in the firm's international seminars and events.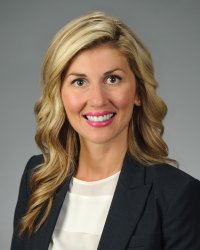 About Elma
Bachelor of Business Administration in Accountancy from Kennesaw State University
Active in HLB International
Loves to travel around the world with her family
Has an identical twin sister
HLB Gross Collins has been an outstanding partner for our business for over 15 years. Wayne Gilmore and the partners and staff at HLB Gross Collins have supported our multi-national business tax and advice needs effectively and efficiently. Whether evaluating the tax and business consequences of an international or domestic job or completing the inevitable paperwork and tax returns required, HLB Gross Collins always provides the support we need. I highly recommend HLB Gross Collins to any business.
Steven R. Baardson, CFO & General Counsel
TransGlobal Energy, Inc.
I have used HLB Gross Collins for personal taxes and partnership returns for over 10 years. I have found the firm and my primary contact, Abigail Hampton to be competent and responsive even when I have been late providing information. I have no reservations in recommending Gross Collins and Abigail to anyone needing a CPA.
Steve Zeis CEO & Founder
Zeis Brothers Investment