Elma Sjekirica,

Specialized Services
Elma serves a broad base of domestic and international clients in various industries including construction, service, and manufacturing and wholesale distribution. She has a broad range of experience in audit and tax services.
Elma works with clients to ensure smooth transactions and accounting procedures whether they are doing business domestically or abroad. Her language capabilities enable her to effectively communicate directly with parent companies and overseas offices.
Elma is actively involved in the firm's International Practice and participates in the firm's international seminars and events.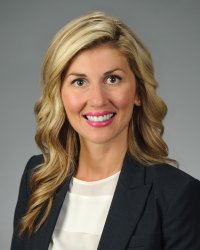 About Elma
Bachelor of Business Administration in Accountancy from Kennesaw State University
Active in HLB International
Loves to travel around the world with her family
Has an identical twin sister
We appreciate the personal approach Gross Collins takes with our tax planning and preparation needs.
John Sudduth, Controller
Pioneer Concrete Pumping Service, Inc.
Gross Collins has been a trusted partner for close to thirty years. The firm has been by our side as we faced the various challenges our competitive industry provides. The firm has been a vital part of the team which guided us to the successful company we are today.
Tracy Pierce, COO
Precision Concrete Construction Inc.