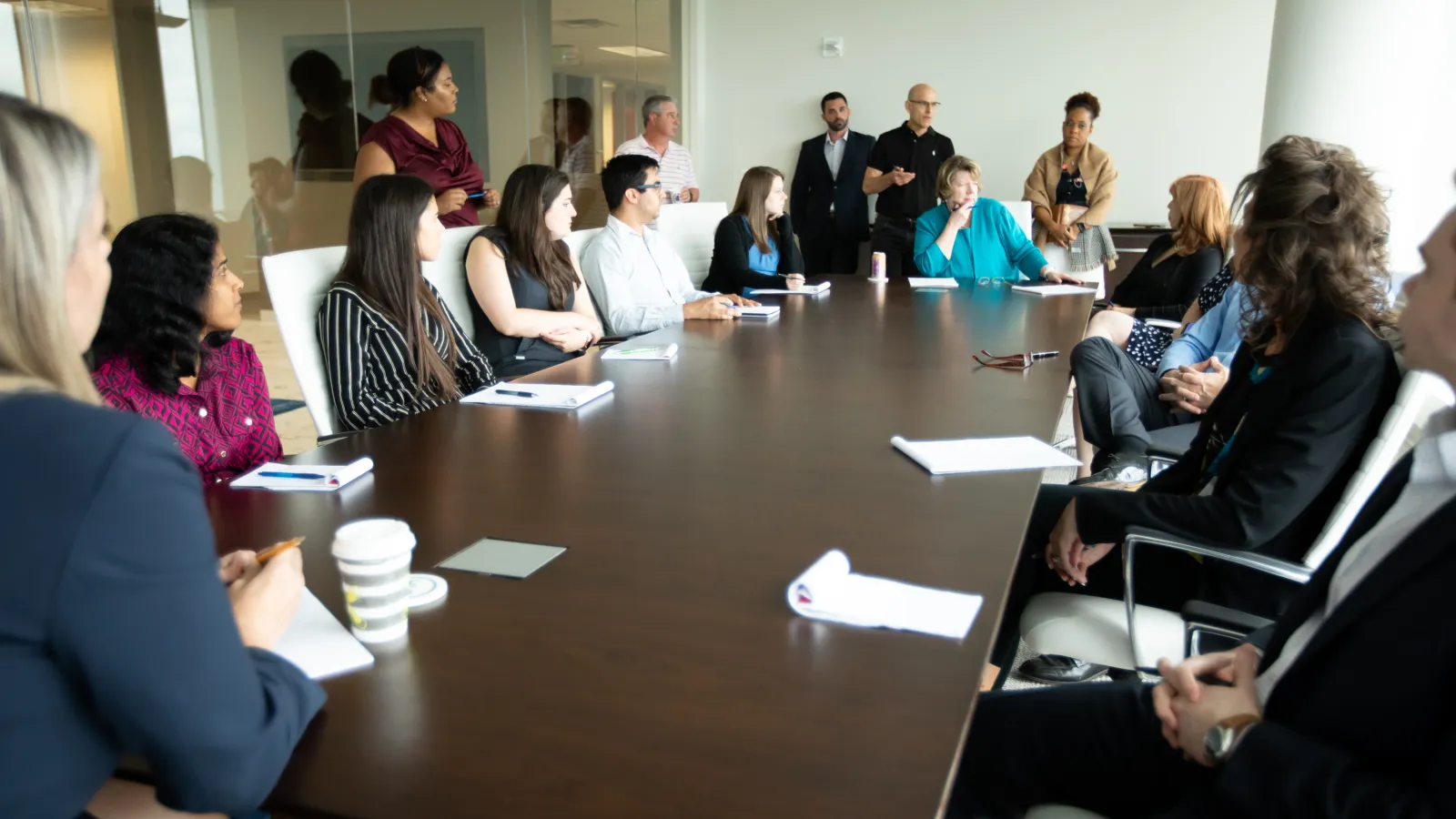 A FULL SERVICE CPA & CONSULTING FIRM
I am happy to write this recommendation regarding the professionalism, integrity, and technical expertise of HLB Gross Collins P.C. (HLB). The professionals at HLB always exhibit an exceptional level of competence while diligently working to adhere to deadlines.
Additionally, HLB Gross Collins, P.C. applied their expertise in calculating the U.S. GAAP deferred tax provision. The firm exhibited tremendous tax knowledge in this area and we were impressed by their expertise.
I am happy to recommend HLB Gross Collins, P.C. based on their international expertise, specifically related to GAAP, as well as their technical ability and attentiveness to quality and personal relationships.

Randall Mertz, President & CEO
ORAFOL Americas Inc.
HLB Gross Collins, P.C. has expertise in multiple other technical specialties to assist our clients. Additional Business Advisory Services include litigation support, forensic analysis, business valuation, exit planning and profit enhancement services. We have a multidimensional team of professionals who work with our clients to find customized solutions, and we don't stop there. Our clients look to us to implement the ideas we present and work together to achieve success.
Our highly experienced team of professionals has a broad range of industry knowledge to support you in making important business decisions. Taking your raw data, we turn it into meaningful information that we use to gain insights into your business and create tangible, actionable results. We can develop a customized plan for each of our clients, as we recognize that each business, owner and situation is unique. Our goal is to support you in making your organization a success.
HLB Gross Collins has been an outstanding partner for our business for over 15 years. Wayne Gilmore and the partners and staff at HLB Gross Collins have supported our multi-national business tax and advice needs effectively and efficiently. Whether evaluating the tax and business consequences of an international or domestic job or completing the inevitable paperwork and tax returns required, HLB Gross Collins always provides the support we need. I highly recommend HLB Gross Collins to any business.
Steven R. Baardson, CFO & General Counsel
TransGlobal Energy, Inc.
As a new client of HLB Gross Collins, we have found ourselves extremely happy and satisfied with the quality of services offered. Their knowledge, follow-up, timeliness, and organization is superior to those I have seen in the past. They understand the value of building relationships with their clients. All questions and inquiries are answered in a timely manner either via email or phone and they are always willing to accommodate urgent requests. I would highly recommend HLB Gross Collins CPA's to any individual or business for their tax preparation, consulting, and business needs. We look forward to a continued relationship!
Elishiba Hunter
Timothy Baptist Church, Inc.