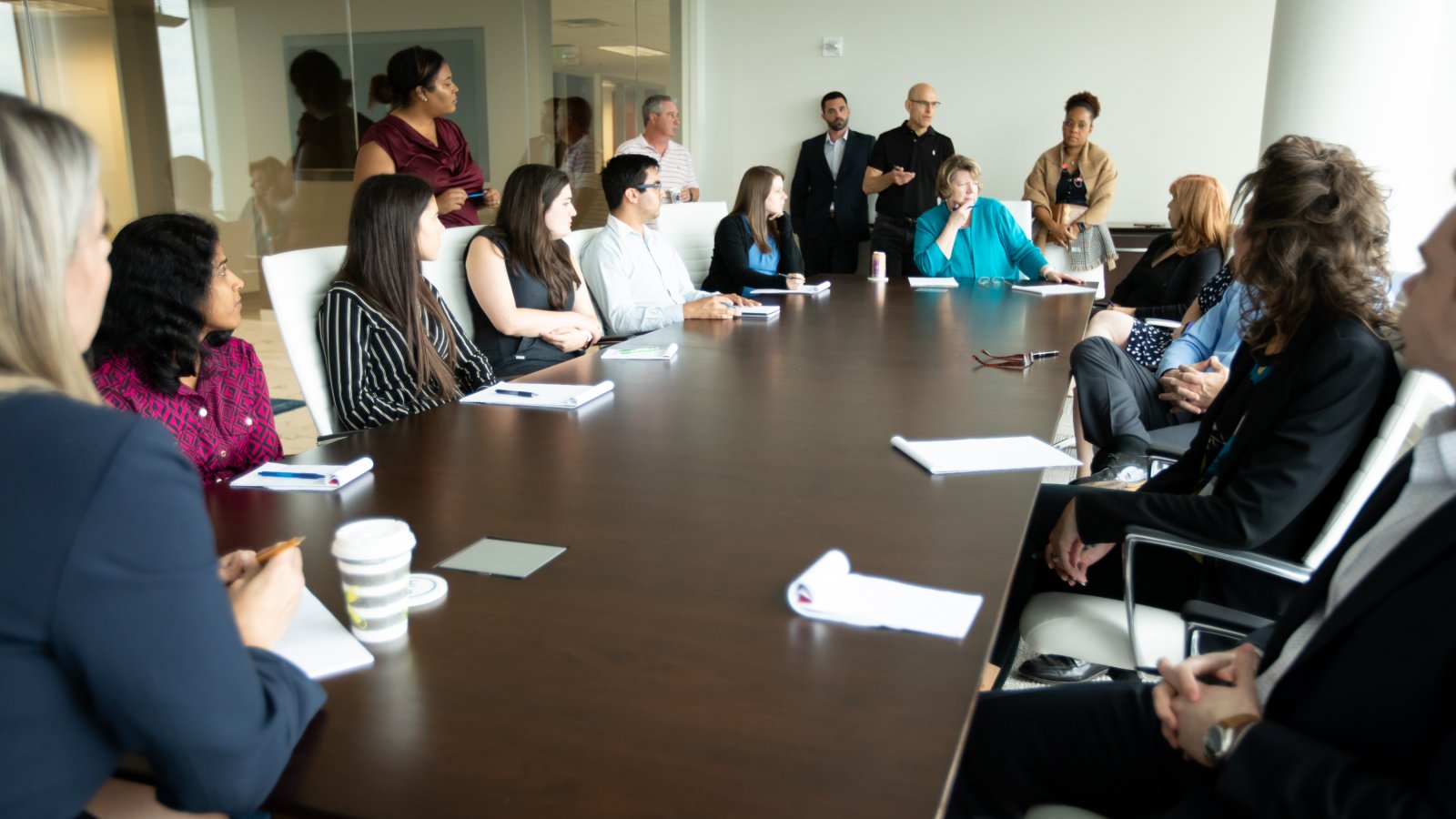 A FULL SERVICE CPA & CONSULTING FIRM
"Crunching Numbers" for me is only one of the many things I appreciate about HLB Gross Collins. Over the many years of working with Pauline, who I consider my accountant and friend, I have developed a relationship which reflects trust and loyalty. I know she has my best interest as a basis for all her advice. Caring may be the key word. She is always available to guide my decisions in a supportive and professional manner. I consider myself fortunate to be a client.
Sara Thomas
HLB Gross Collins, P.C. has expertise in multiple other technical specialties to assist our clients. Additional Business Advisory Services include litigation support, forensic analysis, business valuation, exit planning and profit enhancement services. We have a multidimensional team of professionals who work with our clients to find customized solutions, and we don't stop there. Our clients look to us to implement the ideas we present and work together to achieve success.
Our highly experienced team of professionals has a broad range of industry knowledge to support you in making important business decisions. Taking your raw data, we turn it into meaningful information that we use to gain insights into your business and create tangible, actionable results. We can develop a customized plan for each of our clients, as we recognize that each business, owner and situation is unique. Our goal is to support you in making your organization a success.
Packard has been a client of HLB Gross Collins for 33 years, through the tough years and the growth years. They have been a loyal and trusted advisor to us for everything from Audited financials to our recent transition to 100% ESOP, we could not have completed this transaction without their expertise. The firm has grown with us over these years and we look forward to trusting them for all our accounting and tax needs for many years to come. I don't know how to say enough about how I trust the advisors and friends I have a HLB Gross Collins.
Susan Kirkland, President
Packard, Inc.
I am happy to write this recommendation regarding the professionalism, integrity, and technical expertise of HLB Gross Collins P.C. (HLB). The professionals at HLB always exhibit an exceptional level of competence while diligently working to adhere to deadlines.
Additionally, HLB Gross Collins, P.C. applied their expertise in calculating the U.S. GAAP deferred tax provision. The firm exhibited tremendous tax knowledge in this area and we were impressed by their expertise.
I am happy to recommend HLB Gross Collins, P.C. based on their international expertise, specifically related to GAAP, as well as their technical ability and attentiveness to quality and personal relationships.

Randall Mertz, President & CEO
ORAFOL Americas Inc.